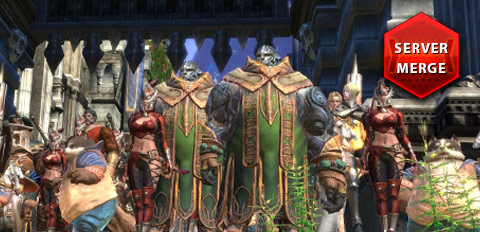 Hello TERA players,
It is our aim to always bring you the best possible gaming experience. We know that it is very important for you to be able to find other players for group content quickly and easily at all times. We are therefore delighted to announce that we will be merging 2 servers end of this month!
In the future, this will mean you will have lots of new players to form guilds with, trade with, face challenges together, or compete against!
As part of the server merge, we will let you choose via a forum poll, which will be shared with you on the upcoming days, the future name of the merged server between 3 different possibilities!
The following server merges are planned:
1 PvE server (EN): KILLIAN will be added to MYSTEL
1 PvE server (DE): YURIAN will remain
1 PvE server (FR): SEREN will remain
You will find everything you need to know about the merge soon in our separate FAQ. We really hope the merge will help you enjoy the game even more! As always, if you have any questions, suggestions, or Feedback, you are more than welcome to leave them in the forum.
The TERA Team