Hello everyone, it's me again!
I just wanted to show to our new players how to easily send a ticket to our Support System.
So, in case you know already how to do this just switch to another friend or just stay and admire my poor explanation-skills!
Step 1:
Click on the "Support" button underneath the Forum banner:


Step 2: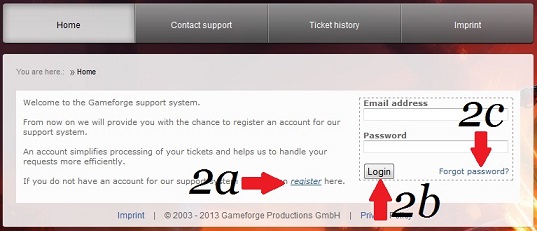 2a. Click there and follow the instructions to create a Support Account - it's easy!
2b. You already have an account? Just enter your data and press on the "Login" button - even easier!
2c. Are you as absent minded as I am? Just click there to recover your password - you'll receive an email with all information you need in order to change it.


Step 3:
Once you are logged-in just click on the tab Contact Support.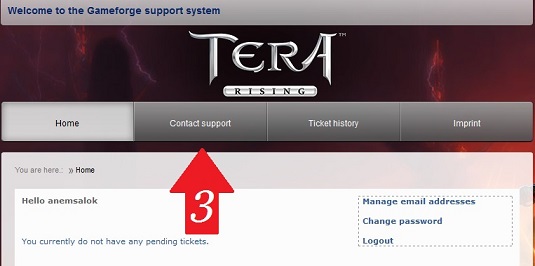 Step 4:
Once the tab switches scroll down.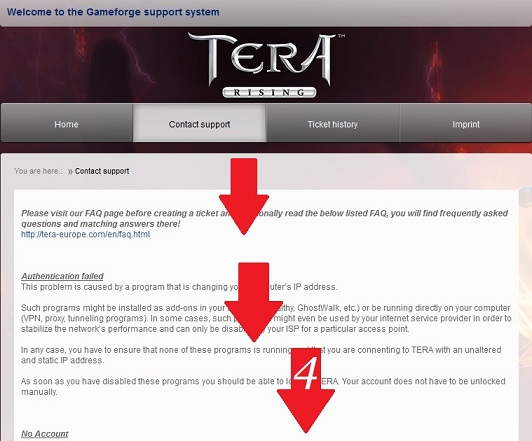 Step 5:
A lil bit more...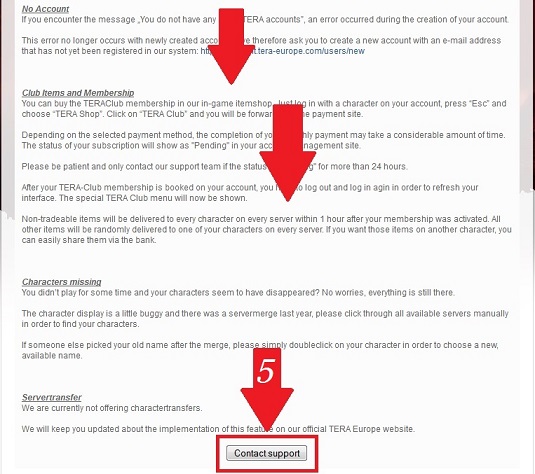 There you have it! The "Contact Support" button. Just press it!
Step 6:
Choose wisely which service you need. If you choose the wrong one it might take a while till we are able to answer you or we might even ask you to create a new ticket to the right service.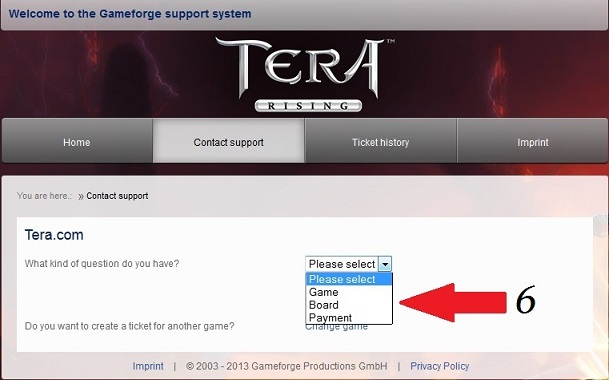 Do you have a problem with the Game? Choose "Game".
Do you have a problem with your Forum account or in the Forum in general? Choose Forum!
Did you buy Tera Thalers but didn't receive them yet? Is your Club not activated? Was there a problem with your payment? Choose Billing!

Step 7:
In the following example you see what you have to do in order to send a Support Ticket for the Game.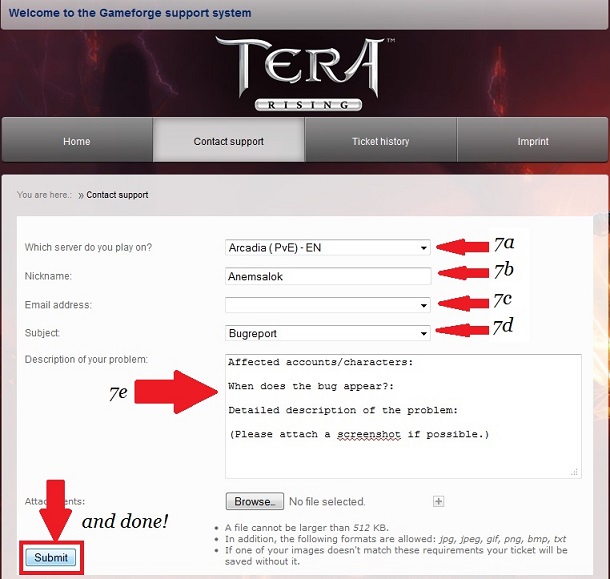 7a-7b-7c: Fill all your ingame account information.
7d: Pick the right topic for your ticket (we have a vast selection for you to choose from)
7e: Describe your problem and try to give all information that is asked from you in the template (if there is one)
*If you wish to add a screenshot please make sure you have checked the conditions mentioned underneath the "Browse..." Button. If your screenshot is too big but there is data on it that won't show up properly in a smaller one please just upload it and include the link to it in your description box.
Press "Submit" and you are done!
Congratulations! You just created your first ticket!
In our next episode, we will explore the Support Realms of "Hey I got an answer and I need to answer back!"
Stay tuned!