I don't know if anyone noticed yet.
But some costumes which were in
direct purchase
in the shop
for years
have been removed have been silently removed.
These costumes were all in the swimsuit category and were different ones based on the race.
For example,here's a few costumes that were available for elf female:
Scarlet/Midnight Bikini
Dyeable Stripe Bikini
Dyeable Monokini
For human female:
White/Red Bandeau Swimsuit
Dyeable Beach Bikini
Dyeable Beach Bikini with Shirt
For elin:
Pink/Blue/Pink Ruffled Swimsuit
Rubber Duckie Swimsuit
Castanic had unique swimsuits too,but I don't remember any of the names.
Those costumes aren't available in packs or from any event any more as far as I know,
they're simply gone
.
Can anyone englight me why in the damn world would you limit purchasing options from your own customers? does this even make ANY sense?
It's like gameforge said:
"Oh,you want to give us money? too bad, we removed the items you were looking for,we don't want your money,screw you"
My YouTube channel
(Inactive
)
For forum: (1)I don't PvP nor I refer to PvP unless I specify differently(2)I don't aim to the best gear nor I plan to challenge the hardest instances in the game, I'm a relaxed player, get it?
Test Image ->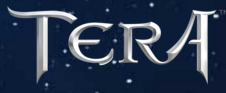 (Testing Stuff,Don't Ask
)