Let me get this right....

...there are currently 2 English Servers: one PvE and one PvP

The PvP one is doing worse than the PvE one.

Your idea is to merge both into one PvP server.

...but the PvP one was the worse of the two, so why in the world the new one should be a PvP one?
My YouTube channel
(Inactive
)
For forum: (1)I don't PvP nor I refer to PvP unless I specify differently(2)I don't aim to the best gear nor I plan to challenge the hardest instances in the game, I'm a relaxed player, get it?
Test Image ->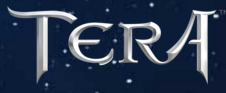 (Testing Stuff,Don't Ask
)