Hello
I wanted to address a question toward the Community Manager(@
Athena
) and / or the Admin(@
Vayus
) of this board regarding the state of Tera.
First of all I perfectly acknowledge the fact that none of you have the"Final Decision",towards any changes in the game(and if I am mistaken,that's better).
So what I am asking is more of
a report
than anything,a report of...
...
which(if any) changes Gameforge has adopted in Tera that reflected (partially or fully) it's customer's feedback in the last year?
excluding changes related to the cash shop.
((I'm not asking for the reasons, the justifications or anything like that, just the list of the things))
I'm mostly referring to how Gameforge handles the in game events(which on a side note,it seems a widespread opinion that they've worsen over the years) and manages region-specific changes (like the 100% drop rate of Keen motes in Island of Dawn).
What changes/adjustments Gameforge has adopted toward this game that reflected even just in part,it's customer's feedback?(yes it's same question,I'm just wording it differently for extra clarity,I guess).
I would like for a representative of Gameforge to answer this question.
-- Extra Stuff --
I would like to also address the common argument that I've read on pretty much every game forum that I've been: that the forum community is only a small part of the active game community (e.g. 10% or 5% or less of the players that actually play Tera).
While this argument has some validation in it, as companies can actually get customer's feedback without addressing him directly (e.g. a company can tell that a product is popular by sales alone without to actually go ask his customers if they like it or not), this is much harder on a more complex ecosystem like an online game, where most of the activity (this is a wild speculation, correct me if I am wrong), isn't even monitored (e.g. I don't think Gameforge monitors how many people run a dungeon every day or how many partecipate the Sun Festival event dailies Vs how many partecipate the Beach Festival event dailes), so a direct customer's feedback is more than necessary "to get a complete picture" of the situation, in my opinion.
The problem with numbers, while some may argue that 10 or even 5% of the customers that are active in the forum may be a small part of the community, that's alone is not a proof that that sample is not representative of a way bigger part of the community, for that reason it shouldn't be ignored.
Not to mention (and this is the part that I hate the most), that people jump on the "Assumption wagon" when there is no wide participation of the community, with arguments like "Oh 90% of the players don't even visit the forums so they don't agree or don't care", which is a pretty absurd argument if you think about it for more than a second, if they don't partecipate, how you can assume their position in the first place?
In democracy (I know, this is not about democracy, It's just some rhetoric here), it doesn't really matter if 50% of people vote or only 10% votes, whoever bothers to vote gets to say, who doesn't silently accepts that those who voted will decide in his place also.
Not even to mention that if there was a sign that a company would actually care of it's most "passionate" (yeah this is debatable I know), playerbase that actually takes the time to report and discuss issues on the forum,
maybe
, other players who wouldn't normally bother, will think something like "Oh, our feedback can make a difference? I should partecipate too then!".
But our current management it seems a
self-fulfilling prophecy
:
Gameforge doesn't care about customer's feedback in the forum -> Less and less players even bother to post in the forums -> Gameforge sees that not many players post in the forum so it automatically assumes that everything is ok.
My YouTube channel
(Inactive
)
For forum: (1)I don't PvP nor I refer to PvP unless I specify differently(2)I don't aim to the best gear nor I plan to challenge the hardest instances in the game, I'm a relaxed player, get it?
Test Image ->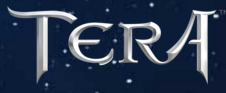 (Testing Stuff,Don't Ask
)
The post was edited 4 times, last by senita456: Did I ever mentioned that my elins are so adorable? ().