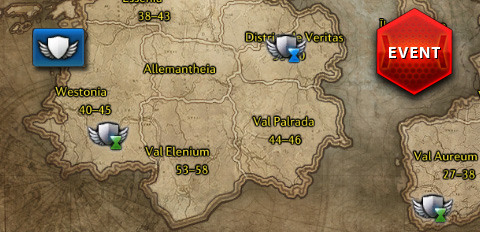 Guardians of Arborea, lend me your ears! From Friday, January 18th at 4 PM until 10 AM on Tuesday, January 22nd, you'll earn additional rewards for completing missions for the Guardian Legion.
Look forward to the following:
Bonus Reward:
15 Equipment EXP

150 Guardian Legion Reputation Points

5 Vanguard Initiative Reputation Points

5 Elleon's Mark of Valour

Details:
You can receive the bonus rewards up to 40 times per day.

The rewards come in addition to existing rewards.

You receive the bonus reward every time you collect a "reward box".

Enjoy the event!
The TERA Team