New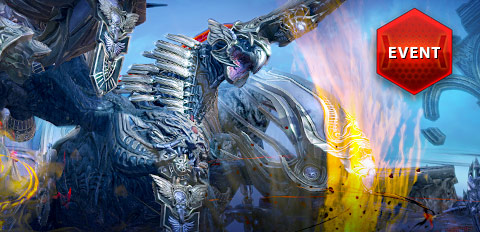 After Killian and Thulsa transformed the god Sikander into the uncontrollable enemy Kelsaik, he was supposed to stay locked up in Kelsaik's Nest forever. But now he is threatening to break out of his prison!
Manahan unsettled the world over Christmas, and Desolarus haunted the Forsaken Island in February.
Now, Kelsaik will be causing you trouble as EU-specific content between Easter and May! Get ready! From 22nd March, you'll be able to enter the 10-player instance Kelsaik's Raid again.
Overview
Teleportal in Lorcada – Vale of Spires

For 10-player raids

Two entries per player per day

Can be entered using the teleportal or group matching

Playable on three freely selectable difficulties

Three Difficulties
A new system gives you the freedom to choose the level of difficulty: enter the dungeon and decide as a group whether you want to take on Kelsaik in normal, hard or extreme mode.
Normal Mode
Designed for the majority of TERA players – should be playable with Frostmetal equipment.

…