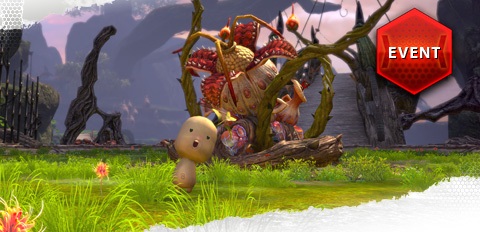 Attack of the killer insects! Venture back to the Rift's Edge from Tuesday, 18th September.
For just a few weeks this dungeon is once again accessible in both normal and extreme flavors for anyone who loves annihilating giant flora and fauna. On the menu: Yativio, Vesporax and Koleogg!
You can enter both versions of the dungeon daily—or twice daily if you're a Club member—until the release of patch 75 in October. Take on this special challenge by traveling through the teleportal in the Timeless Woods, or by using instance matching.
Rewards? You bet!
(Details about it will be shared during tomorrow's maintenance).
Normal difficulty
For 10-player raids

1 daily entry (2 for club members)

Designed for item level 439

Extreme difficulty
For 5-player groups

1 daily entry (2 for club members)

Designed for item level 453

Display Issues
Since we are not able to fine-tune everything for our EU-specific dungeons, there are a few known display issues with this event:
No mini-map is displayed in
…