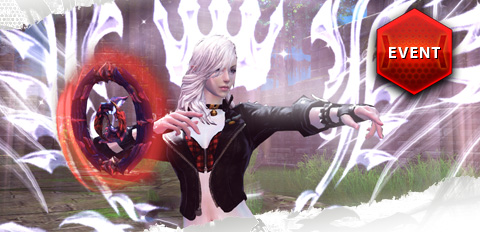 Would you like to start again from scratch? Then seize the opportunity and level up as much as you can!
You'll receive special rewards from the League of Levelers each time you level up a character from
Tuesday, November 13 until Tuesday, November 27, 2018 (10:00 am CET).
This mysterious society has an eye on promising heroes and will send you a variety of great items for each milestone in your ascent.
You can look forward to receiving via the "Ingame Mail"
at level 64: the Adventurer's Equipment Box.
Open it at level 65 to receive
a complete Twistshard set
and jewelry!
Further highlights are also in store:
Reach level 2


100% XP Boost (1 day)

Smart Box: Argon Hunter's Armor (7 Days)

Smart Box: Manaya's Weapon Skin (7 Days)


Reach level 10


Wings of the Adamantine Queen (7 Days)

Argent Fellhorn Helm (7 Days)

Village Atlas (7 days)


Reach level 20


15x Valiant Potion

Flying Skill: Abyssal Wyvern (7 Days)

Travel Journal (7 days)

1500 Fashion Coupon


Reach level 35


5x Strong Bravery Potion

5x
…