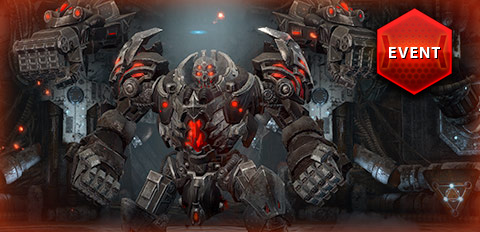 Are you ready for the new Champion Challenges?
From Friday,
19th October (16:00 CET) until Monday, 22nd October (10:00 CET)
you can look forward to new dungeon challenges for reaping rewards.
Event details:
Mastering a challenge requires you to successfully complete dungeons during the event. You can view your current challenges by clicking on the little Elin button while the event is active. Each time you defeat the final boss of the dungeon, you will make some progress in the respective challenge.

Daily challenges (you can repeat these challenges every day during the event):
Thaumetal Refinery
- Clear Thaumetal Refinery 2 times (per day) and get the following rewards:
2x Metamorphic Emblem Chest

A random chance to get:


2x Superior Noctenium Elixir

30x Elleon's Mark of Valour

2x Emerald

Lilith´s Keep
- Clear Lilith´s Keep 2 times (per day) and get the following rewards:
2x Metamorphic Emblem Chest

A random chance to get:


2x Superior Noctenium Elixir

30x Elleon's Mark of Valour

2x
…